Dispensers and VDL tube feeding system in modern Dutch sow farm
5 May 2021
A new modern sow farm in Limburg, the Netherlands has been installed by Versleijen Oirlo BV, dealer of VDL Agrotech. The sow house offers housing for 1,100 sows.
Watch the movie here.
The sows are fed with the VDL600 tube feeding system. Therefore 1,100 VDL Dispensers 6.5L have been mounted, with a direct connection to the ø60mm transport tube. The dispensers are operated pneumatically.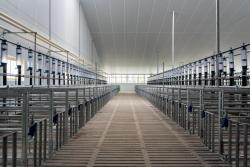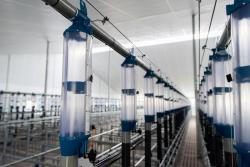 The rows are 35 meters long and the dispensers are opened automatically by an ø8mm aluminium control rod and 1 air cylinder per row.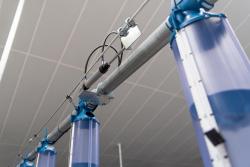 The feed is supplied via 3 spiral augers to the central corridor, in which 2 distribution circuits are installed. These fill the feed circuits in the gestation house. It is possible to feed 3 types of feed by opening the takeover outlets of feed circuit 1 or 2 in the central corridor.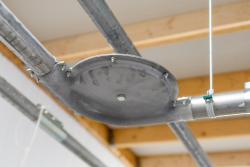 Back