PoulDry: very reliable and user-friendly drying system
19 May 2020
The PoulDry is characterized by its high quality and reliability. The machine requires very little maintenance which in combination with its user-friendliness and high performance makes it very efficient.
This animation video shows the unique properties and operation of the PoulDry drying system.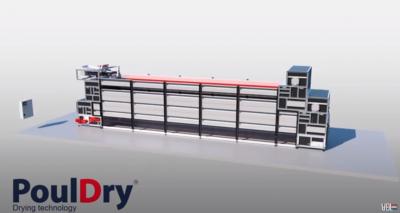 The PoulDry can be used for various product applications:
Poultry manure
Potato particles
Biogas digestate
Sewage sludge
Wood chips
Bread crumbs
Other agricultural products
The PoulDry is a modular system:
Available in 2, 4 or 6 layers
Length up to 47 meters and a drying surface up to 511 m2
Loading unit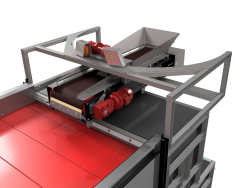 Distributes the product on the dryer
Stable unit
The guiding wheels are located above the conveyor belt to secure a smooth operation
Powder-coated drying plates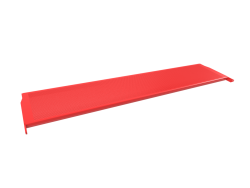 35% Perforated
Strong design due to profiled edges
Optional available with stainless steel drying plates, ideal for highly corrosive products
Unique rail system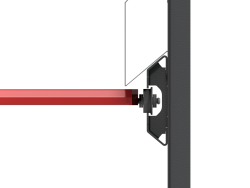 No manure accumulation, prevents friction on drying plate guide chain and rails
Thanks to this rail system we can go up to 47 meters in length
Forced tilting of the perforated plates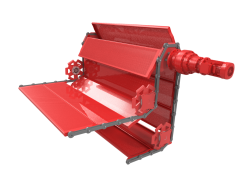 Prevents disruptions
Increases the reliability
Enables the use of both sides of the plates to prevent clogging of the holes
Planetary gearboxes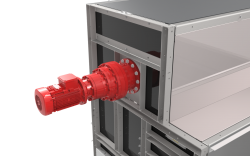 Guarantees a reliable and low maintenance transmission
Automatic scraper system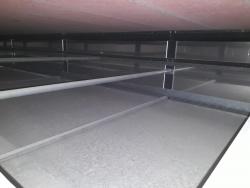 Collects the particles that fall through the holes
Strong industrial chain
Stainless steel scraper profiles
Interested to learn more about our drying technology solutions?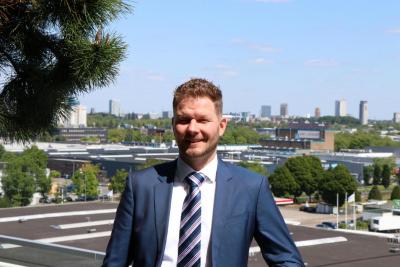 Please contact Jeroen Duynisveld, Sales Manager Drying Technology at VDL Agrotech. He is more than happy to offer the suitable drying solution for your company.
+31 (0)40 292 55 00
j.duynisveld@vdlagrotech.nl
www.linkedin.com/in/jduynisveld
Back