VDL tube feeding system in farrowing house with 500 sows
29 July 2021
A new modern farrowing house in Sint-Anthonis, the Netherlands, has been installed by P&P Agro Techniek, dealer of VDL Agrotech.
Watch the movie here.
In this house with plenty of daylight, over 500 sows are housed in one large farrowing section. The sows are fed by the VDL600 tube feeding system with 6.5L dispensers.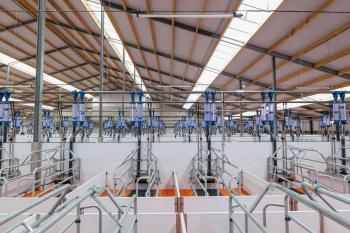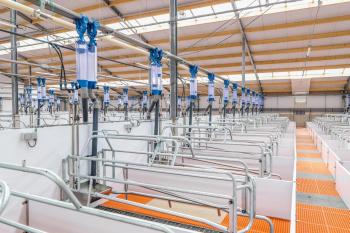 The dispensers are operated pneumatically. Two types of feed can be fed.
The synthetic APA farrowing pen floor is designed by P&P Agro Techniek and produced by VDL Kunststoffen.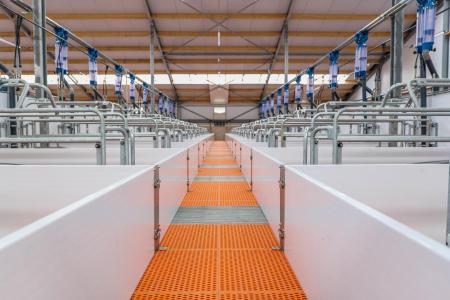 Back