With RescueCare™ you have a proven solution that has been on the market for over 10 years. RescueCare™ enables you to meet your piglets feed requirements up to weaning, by specialized, automated equipment that provides fresh liquid feed 24 hours a day. This enables farmers to raise heavier and more uniform litters and piglets that are well prepared for weaning, with limited labour involved.

Farm profitability can be increased by reducing the need for foster sows, improving piglet liveability and increasing weaning weights.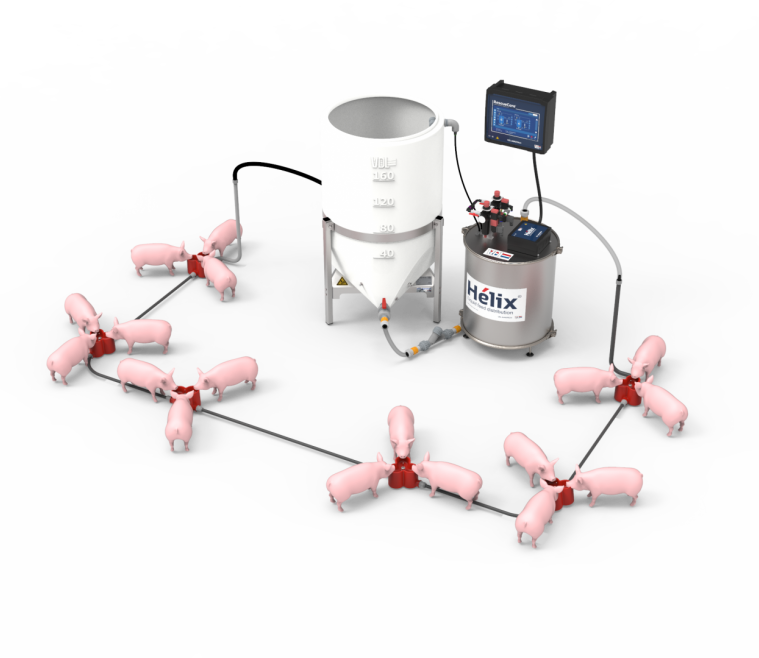 RESCUECARE SYSTEM

Plug-and-play, easy to manage system
Modular designed system, suitable for installation in all types of farms
A distinctive approach to hygiene aspects
Proven, continuous further developed concept


BENEFITS RESCUECARE SYSTEM
Heavier weaned piglets
Less mortality in the farrowing crates and pig stable
Better uniformity piglets
Less foster sows, less reproduction problems sow
A very interesting return of investment (12-18 months)


ANIMAL WELFARE AND PERFORMANCE
Providing liquid feed in the farrowing pen is becoming increasingly important as modern pig farming faces new challenges every day.
The number of live born piglets per litter, combined with the amount of labour available, is becoming a bigger challenge to manage.
The RescueCare™ Cup system ensures a continuous supply of warm and fresh liquid feed for piglets from day one, which brings significant advantages for the results up to the first 12 weeks of age.


UNIQUE RESCUECUP CLOVER DESIGN
The cup's unique, solid and clover-shaped design ensures that the piglets have easy access to the cup and prevents feed spillage in combination with the patented drinking nipple. The drinking nipple prevents overflow and backflow protection, which prevents feed spillage, and ensures the feed in the circuit stay fresh. The RescueCup is easy to activate from day one as piglets are eager to learn.
FEED KITCHEN AND RESCUECUP


RescueCare automated feeding system