Best Solutions for Broiler Breeders Management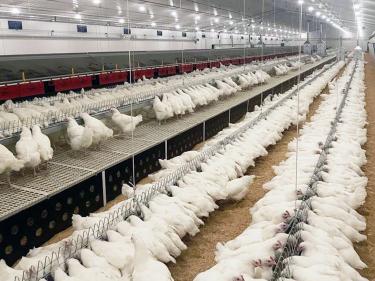 CHAINOVATION - CHAIN FEEDING SYSTEM
The Chainovation chain feeding system, developed in cooperation with breeding associations, is an extremely reliable system. Feed can be distributed through the feed trough at various speeds (max. 3000 kg/hour), giving all the birds almost simultaneous access to the feed.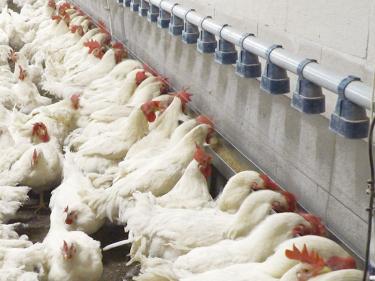 MATRIX - EXCLUSIVELY FOR MALES
The Matrix feeding system for males improves animal health and welfare, as there is more space and comfort for the males. The males eat simultaneously and receive equal portions of feed. They eat side by side, this is less stressful for males and females.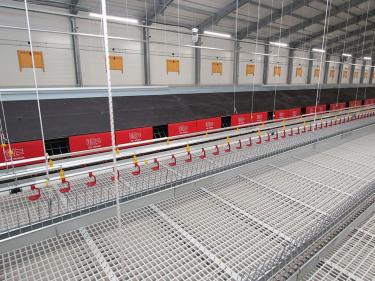 PREMIUM+ LAYING NEST
The best-selling nest worldwide and with a good reason. Still undisputed at the top after 35 years of on-going further development. Close collaboration with breeding companies and adaption to the constantly changing genetic characteristics of the animals has resulted in a nest system being perfected down to the last detail.

Close-up and Farm overview
Poultry Systems and Equipment by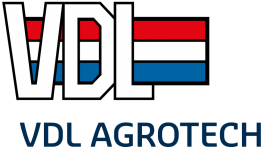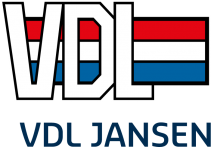 Strength through Cooperation
Broiler Breeder Project in Austria